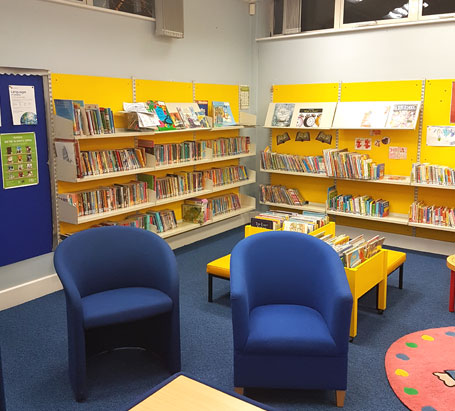 Our journey began back in September 2014 when it became clear that Ratby was to be a potential victim of Government expenditure cuts and that Leicestershire County Council had little choice but to limit its own spending on the basis a significant proportion of its income came from Central Government. Libraries were very much in the firing line.
Ratby Library Group delivered a presentation to a sub-committee of Leicestershire County Council on 15th October 2014 setting out how we could, with a committed team of volunteers and a commercial template, create a community space that should be rewarded by the support of the community. This would deliver community benefits and, through an increase in visitor numbers, ensure the continuance of the library service.
But first and foremost is the benefit of the space as a community hub, open daily for, in the first instance, double the present number of hours the County Council operated the library for.
The management team has changed several times since we first came into being as the Ratby Library Group; the time necessary to set up a charity has been extraordinary with the current Trustees having invested well over 3,500 hours of their own time that has brought us to this point.
Our aim is to be financially self sustaining, we currently accept limited public funding from Leicestershire County Council without which no community library would remain and which will give us a platform from which to become financially self-sustaining. Villagers, through existing taxation already meet the cost of our library and so the Trustees' determination is to ensure that we can meet our own running costs.
Our future vision is to own the property to give the village greater security over the provision of services, including the library.
Our mission is to use the ideas expressed by villagers, following the January 2015 distribution of our questionnaire, and launch events and activities that will draw in increased numbers of visitors.