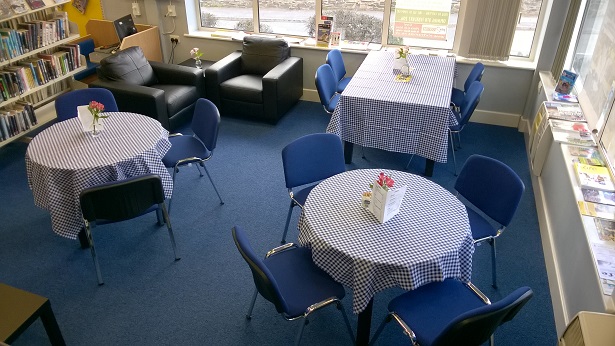 We are all proud of our Crow Pie Cafe, named after the carnival that used to occur every two years in the village. We have sited the seating area in the lightest, brightest corner of the library building and used existing furniture to provide 15 seating places, including for children who need high chairs.
We sell a range of teas and coffees together with a selection of individually-wrapped snacks of biscuits, chocolate, cereal bars, cakes and crisps and plan to extend the range offered.
Those who have visited the cafeteria have commented on the restful atmosphere of the space and the competitive prices of the products offered.
Our aim is to have a fully functioning, albeit small commercial kitchen paid for out of grant funding. When this money is available, and we're working hard approaching a range of grant funders we shall use the residue of the My Coop Community grant to provide proper cafe tables, chairs and sofas.
At that time the bookshelves will be reconfigured to be single-sided and the 'flat' side will face inwards to allow us to provide exhibition space for local artists and photographers, whose work we shall be able to sell, therefore helping to contribute to the funding of the community library project.
When we have secured the necessary funds and installed the kitchen we shall be able to produce 'open' food made from fresh ingredients. But to do so we not only must prepare the existing staff 'rest room' in readiness for the kitchen equipment but also relocate the telecomms box, block off the doors to the existing staff toilet and store cupboard, make an opening in the partition wall behind the existing administration desk to allow for access to what will be a second public toilet and move the desk to its new location near the doors.
Our volunteers will be trained in the skills of food management and food handling. When the funds are secured the library will be closed for 3 weeks to carry out the works.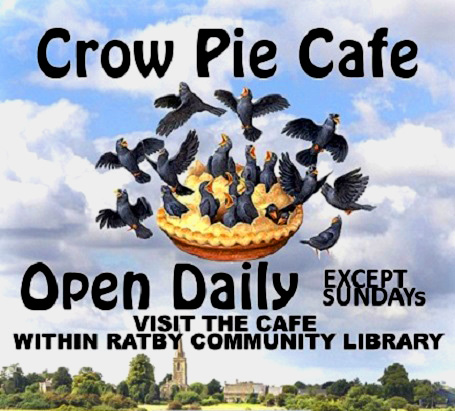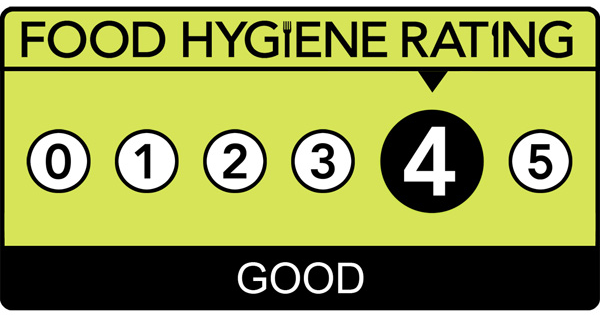 Following a meeting with our Environmental Health Officer on January 22nd 2016, she revisited us on 22nd February 2016 now we are a working food business and reviewed our operation within the kitchenette and cafe seating area and awarded us a 4 rating.
This is fantastically encouraging and our volunteers who operate our Crow Pie Cafe should be rightly proud of this achievement, a direct result of their hard work and helping to maintain high standards.